Electronics
From consumer devices to medical equipment, outsourcing and specialization have helped the electronics manufacturing sector increase innovation and quality. But these trends have also fragmented the supply chain, making supply chain management more challenging. High-volume, high-velocity retail activity hinges on your ability to optimize the electronics supply chain.
What's more, new e-commerce and "e-tailing" models and vendor-managed inventory plans at retail underscore the need for even closer partnerships with suppliers. How can you improve planning, rationalize capacity, closer collaboration with CMs and accommodate decreasing lead times to improve facility utilization? Adexa can show you the way.Read the case study on how Seagate performs autonomous E2E planning for almost 600 sites worldwide with Adexa.
Benefits and features
Optimize resource investments
Enable collaboration
Accelerate response times
Synchronize multi-site production
Reduce lifecycle costs
Reduce inventory costs
Optimize assets
Measure, monitor, notify, and adjust
Reduce lifecycle costs
Reduce inventory costs
Optimize assets
Measure, monitor, notify, and adjust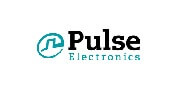 Adexa's solutions allow us to provide real time available and capable to promise, enhancing our customer responsiveness. Furthermore, Adexa provides global visibility of our worldwide supply chain to identify opportunities for cost reduction and deliver faster cycle times.
Bill Fister
Vice President of Logistics
Adexa has enabled us to increase our operational and financial performance by eliminating planning and operational inefficiencies. We have also increased customer service levels with improved demand forecasting and shorter manufacturing cycle times delivered by Adexa. Adexa is a partner in our success.
Suk-jai Lee
CEO/President
We wanted to make sure our supply chain solution provider understood our specific environment and could provide the best solution for us to meet our operational and financial performance objectives. Adexa has a long and successful history in the semiconductor industry and we hope Adexa's expertise and commitment will strengthen our business competitiveness.
Dr. Zheng JiaZhen
VP of Operations
The ability to improve forecast accuracy and streamline production scheduling has already provided significant benefits to our core business. Furthermore, we are already improving customer satisfaction by providing more accurate promise dates and delivery times.
Felicia Herring
Director of IS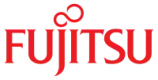 We proudly recognize Adexa for its contributions to our overall success by providing excellent products and services for GLOBE project. We sincerely appreciate your efforts.
Nakoto Nonata
Group Sr. VP & General Manager Electronics Devices Group
Get in touch
Need more information?