Customer and shareholder expectations—as well as those from investors—are increasingly putting pressure on companies to reduce carbon emission. To this end, companies are now beginning to use supply chain management software technology to create digital twins towards a more sustainable future to reduce production cost structure, reduce carbon intensity, and increase resilience.
Environmental and social issues like sustainability are becoming just as important to companies as cost and profit. Many have strategic initiatives in place for years to come but do not have a way of measuring their progress in their day-to-day operations. The leadership needs to track their carbon emission the same way as they track cost and profits, understand the trends, the contributions of each element in their supply chain, and improve by identifying causes.
Attribute-Based Planning (APB) in the form of supply chain software can help improve sustainability efforts. By use of attributes, one can associate the carbon footprint of every object in the supply chain. An attributed object could be a supplier, raw material, finished goods, equipment, a factory, a region, a distribution center or even a customer by demanding high carbon footprint products relative to others.
Plans can be evaluated and compared for their sustainability, high offenders can be identified, and trends can be tracked daily to see how much progress is being made internally or by suppliers and customers. This allows building a culture of sustainability into the operations by measuring projected carbon emission every time a plan is generated by the Adexa supply chain management software system.
For more detail on ABP and other Adexa publications on this topic visit the below links:
Sustainability is no longer an issue of compliance for most companies but rather a strategic and operational one
McKinsey & Co.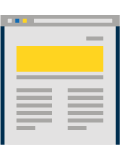 News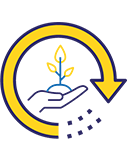 Join us to build a sustainable future