Industrial & discrete
Faced with global competition, fragmented channels, and a growing need to minimize product inventories and lifecycle costs, profitable industrial manufacturing is more challenging than ever before.
Supply chain management has become a critical business issue, requiring suppliers and other stakeholders to share the burden of competitive market pressures.You have to gain a higher return on financial and operational assets at every stage of the process. Adexa can show you how to gain that higher return.
Benefits and features
Optimize resource investments
Rationalize global capacity
Enhance customer service
Reduce lifecycle costs
Synchronize planning
Optimize product designs
Enable collaboration
Measure, monitor, notify, and adjust
Synchronize planning
Optimize product designs
Enable collaboration
Measure, monitor, notify, and adjust
Adexa will help us to gain visibility and significantly lower the cost of warehousing and distribution as well as improve customer service. With Adexa's Demand planning and inventory planning solutions, we are in a position to improve lead times, budgeting, planning, and streamline order to delivery process.
Riaan Pienaar
Supply Chain Manager
Being able to consistently deliver world class customer service at an affordable cost is extremely important to Essel, its client base and all key stakeholders. Adexa has a documented track record of shortening lead-times and planning cycles, reducing supply chain costs and increasing on-time delivery performance, which will add significant, measurable value to our operations.
Ashok Goel
Vice Chairman & Managing Director
At CNH, we recognize the strategic role that supply chain management plays to improve asset utilization and increase customer service. We are very pleased to have selected Adexa as our supply chain software partner for our agricultural [machinery] business.
Herbert Wolf
Vice President Agricultural Equipment and SCM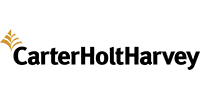 The great results already seen provide the confidence that Adexa is the right supply chain software partner for our planning needs. Adexa successfully configured their solution to take account of the intricacies in our business model and help us deliver cost and cycle time savings within the Panel business.
Owen Aubrey
Executive Leader, Supply Chain
We selected Adexa because of its overall functional capabilities and the flexibility to grow with our business. We intend to use Adexa as a foundation on which we can build improvements in several different supply chain processes and enhance collaboration with our retail and builder partners.
Randy Wadle
VP IT
Get in touch
Need more information?