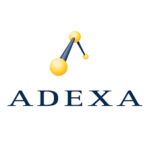 Website SCPlanning_Buzz Adexa, Inc.
Predict, Not Just Respond
Adexa Solution Architect translates the client's business requirements into specific systems, applications or process designs for very large, complete IT solutions and integrating architecture. Advocate for the client's needs, acts as the ultimate authority on the architecture designed to address client business problems. Provides direction for design activities
Required Skills & Experience
Uses skills as a seasoned, experienced professional with a full understanding of industry practices and company policies and procedures; resolves a wide range of issues in imaginative as well as practical ways. This job is the fully qualified, career-oriented, journey-level position.
Approaches project engagements in a highly consultative and prescriptive manner, taking a personal ownership in the success of the solution design, and not afraid to challenge customers on requirements that don't align with solution templates and/or don't support defined business value
Acts as or Works with Project Manager in planning efforts, creates detailed tasks and estimates in overall project plan
Works closely with customers to define solutions that align with and enhance industry best practices in supply chain domain
Leads business process analysis through design phase of the project to define solution and functional specifications.
Ensures smooth and efficient implementation and integration between technical and functional system requirements by providing guidance and support throughout the implementation life cycle
Communicates and/or supports communication of the business cases to Product Management and Product Development Departments
Understands how the Adexa solutions within their area of focus can be configured and delivered to best facilitate customer business processes
Prepares and delivers presentations for users, management and executive level audiences
Works on problems of diverse scope where analysis of data requires evaluation of identifiable factors. Demonstrates good judgment in selecting methods and techniques for obtaining solutions. Interacts with senior internal and external personnel.
Normally receives little instruction on day-to-day work, general instructions on new assignments.
Experience working with Demand Planning / Supply Planning Processes, ERP, Supply Chain data flows and/or Supply Chain networks
Analytics / Reporting experience working with Power BI/Tableau
Systems integration
Ability to travel (amount varies between 40%-90%)
Experience:
Minimum of 5-8 years of related experience in a consulting role, deploying Supply Chain Solutions. Management consulting experience a plus.
Broad process knowledge desired across multiple of the following: Supply base collaboration, supply planning, sales and operations planning, or demand planning/demand sensing or related solutions.
Experience with B2B architecture and B2B deployment
Having wide-ranging experience, uses professional concepts and company objectives to resolve complex issues in creative and effective ways. Some barriers to entry exist at this level (i.e., dept/peer review).
variable factors. Exercises judgment in selecting methods, techniques and evaluation criteria for obtaining results. Internal and external contacts often pertain to company plans and objectives.
Determines methods and procedures on new assignments and may provide guidance to other personnel.
Proven ability to take general client requests and convert to detailed solutions
Bachelor's degree required, MS or MBA preferred
Excellent oral and written communication skills
We offer a competitive salary based on experience and locality plus variable compensation bonuses and a comprehensive benefits package with the latest technologies and a chance to work with world-class talent.  Please submit in your salary range requirements along with your resume.