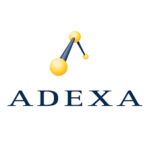 Website SCPlanning_Buzz Adexa, Inc.
Predict, Not Just Respond
General Requirements:
In-depth understanding of machine learning techniques.
Familiarity with machine learning packages such as TensorFlow. Python and related programming skills as related to machine learning packages.
Strong quantitative skills, with solid grasp of key concepts in Probability, Statistics, Algorithm design, and Machine Learning.
Proficiency in Coding in Python, R and proficiency in SQL server and/or Oracle development
Experience with Statistical modeling and Visualization with R or Python and has familiarity with data mining tools like Apache Spark or Hadoop MR
Strong background in PowerBI
Familiarity with NLP, Neural Nets and MS Azur is a plus
Experiences:
Proven track record of firmware debugging skills.
Experience using code development/debug tools (emulators, trace, version control, compilers, linkers and analyzers).
Extensive experience with C/C++.
Experience with scripting languages (Python preferred).
Collaborate with cross functional teams to identify, optimize, and automate key business processes.
Experience in translating business questions to mathematical analysis and to business recommendations, using large datasets.
Excellent written and verbal communication skills.
Demonstrated willingness in knowledge sharing and learning new techniques
Masters or PhD. in Computer Science/Statistics/Applied Mathematics with concentration in Machine Learning or related technical field with 3+ years of practical experience
We offer a competitive salary based on experience and locality plus variable compensation bonuses and a comprehensive benefits package with the latest technologies and a chance to work with world-class talent. CANDIDATES MUST BE LEGALLY AUTHORIZED TO WORK IN CANADA. Please submit in your salary range requirements along with your resume.