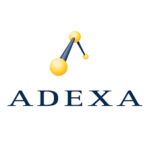 Website SCPlanning_Buzz Adexa, Inc.
Predict, Not Just Respond
Requirements:
Support lead consultants responsible for design, implementation, and roll out of supply chain management software in the areas of demand planning, supply chain planning, and/or factory planning for leading manufacturing companies. Associate consultants will provide technical and process solutions required during supply chain management implementations.
Competencies:
Associate Consultants must have exposure to SCM software either through college curriculum or practical experience. Must be willing to travel 50%+ and assume the responsibilities of extensive travel. Must have understanding/experience of business processes in key industries such as Semiconductor, high tech, automotive, or exposure to discrete and continuous manufacturing principles. Strong technical skills with data integration (SQL, OLAP, TCL/UCL) and business process (Finite planning & scheduling, MES, MRP). Finally, must have motivation, ingenuity, and confidence to succeed in this demanding industry.
Education:
BS/MS in MIS and/or industrial engineering
To Apply:
We offer a competitive salary based on experience and locality plus variable compensation bonuses and a comprehensive benefits package with the latest technologies and a chance to work with world-class talent. Please submit in your salary range requirements along with your resume.