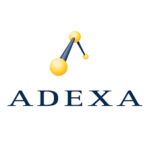 Website SCPlanning_Buzz Adexa, Inc.
Predict, Not Just Respond
Requirements:
Assist with the development and help drive the strategy for the Adexa Sales and Operations Planning solution, including underlying technologies, processes, algorithms, data representations, and dashboards/reports. This includes all related functions such as Statistical Forecasting, Demand Management, and Supply Planning. As Demand Planning / S&OP specialist, you will be the primary point of contact between field resources and research and development, specifically you will:
Provide technological support and standardization to the Sales Organization and Solutions Delivery Implementation teams in the areas of design, processes and solution enhancements.
Act as the Solutions Specialist and subject matter focus on all Demand Management / S&OP related activities where you will draw on previous experience to provide guidance to the implementation team during the solution design phase, and map specific customer business requirements to the solution. The Solutions Specialist will work closely with the implementation engagement manager to ensure quality of the implemented solution throughout the implementation process.
Support Pre-sales activities by analyzing business requirements and providing a technical roadmap solution indicating how the Adexa software applications can be used to satisfy those requirements. Although the primary focus will be on the Demand Management and S&OP applications and processes, a solid understanding of all supply chain systems and processes will be expected.
Guide on-going development of S&OP products and methodology through the collection and definition of business requirements from market analysis, pre-sales activities, implementations and post implementation audits.
The Solutions Specialist must be able to communicate with customers and prospects from the technical users to the C-level executives as well as all areas within Adexa.
Competencies:
More than 4 years of experience with Sales & Operations Planning and/or Supply/Demand planning processes and have detailed understanding of underlying business processes related with sales forecasting, demand management, supply/demand reconciliation, etc.
Firm grasp software solutions used to facilitate the S&OP, Sales Forecasting, Demand Management, Supply Planning, etc. processes through practical hands-on experience.
Detailed understanding of peripheral transaction processes that serve either as source or destination for S&OP planning information, i.e. MRP, MES, ERP, Order Management, etc.
Strong technical skills with familiarity with OLAP, XML, SQL, and/or Business Intelligence/Reporting environments.
Experience working as or with consultants in a successful team-oriented project environment.
Strong written and oral communication skills, including technical writing.
Strong analytical and problem solving abilities. Ability to articulate and translate business requirements into technical and process specifications.
Ability to travel (amount varies between 40%-90%).
Must be a motivated self-starter with ingenuity and confidence to succeed in this demanding industry.
Education:
University Degree in Industrial Engineering, Operations Research, Supply Chain, Business Administration and/or related fields.
To Apply:
We offer a competitive salary based on experience and locality plus variable compensation bonuses and a comprehensive benefits package with the latest technologies and a chance to work with world-class talent. Please submit in your salary range requirements along with your resume.