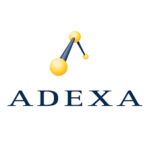 Website SCPlanning_Buzz Adexa, Inc.
Predict, Not Just Respond
Requirements:
This person provides the sales organization, prospective customers and/or customers with technical product advice, business process recommendations, technical documentation. This individual also leads and delivers software demonstrations throughout the entire sales process. The sales engineer is able to solve complex sales support problems and leverage previous experience to establish credibility with prospects. The individual must be able to quickly ascertain the business problem and sales opportunity.
Provide technical support to the sales team.Build and perform standardized and/or customized solution demonstrations to both technical and non-technical audiences.
Identify customer needs and be able to map Adexa solution capabilities to address those needs.
Maintain and continually upgrade software demonstration library and supporting presentation material, white papers, etc.
Assist in preparation of proposals and/or RFx responses.
The sales engineer must be able to communicate effectively with customers and prospects from the technical users to the C-level executives as well as all areas within Adexa.
Document business process and functional requirements and communicate them effectively as appropriate to other individuals/groups within Adexa.
Competencies:
Minimum of three to six years pre-sales experience in Supply Chain Management with detailed knowledge of underlying business processes including S&OP, Demand planning/Management, Supply Chain Planning, Master Production Scheduling, Order Management, etc.
Detailed understanding of peripheral transaction processes that interact directly with planning, ie MRP, MES, ERP, Order Entry, etc.
Excellent written/oral communication skills. Strong presentation skills a must.
Excellent time management skills, organization skills and the ability to meet deadlines.
Ability to travel (amount varies between 30%-60%).
Must be a motivated self-starter with ingenuity and confidence to succeed in this demanding industry.
The ideal candidate will have experience with one or more of the following SAP (R/3 PP/SD/MM and/or APO), Oracle Applications, MFG/PRO, Microsoft ERP Suite (Xapta, Navision, Great Plains), i2 Technologies or related enterprise applications.
Proficient with OLAP, SQL, TCL and XML.
Education:
Bachelor's degree in Business, Engineering, Computer Science or other related discipline. Equivalent combination of experience and training that provides the required knowledge, skills and abilities.
To Apply:
We offer a competitive salary based on experience and locality plus variable compensation bonuses and a comprehensive benefits package with the latest technologies and a chance to work with world-class talent. Please submit in your salary range requirements along with your resume.