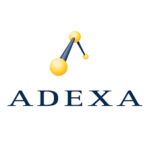 Website SCPlanning_Buzz Adexa, Inc.
Predict, Not Just Respond
Job location:
This is a remote position. You can work from home and be located anywhere in the continental western United States.
Requirements:
Seeking a successful, strategic Account Executive with previous software sales experience at the enterprise-level ($1B annual revenue and above). Directly responsible for selling Adexa's enterprise application software and services to large multinational companies. Responsible for prospecting, lead generation and account profiles to drive sales:
Leads efforts for identifying opportunities and growing revenue and new name accounts in western regions of United States
A team player who is able to demonstrate understanding of the relevant client operations and strategies and linking them to the relevant solutions and high value propositions.
Establishing and maintaining high-level, executive relationships with New Name Accounts, focusing on the establishment and maintenance of strategic relationships (direct and reseller).
Qualifying prospects according to Adexa's capabilities and applicability.
Providing accurate sales forecasts and relevant reporting based upon realistic close timelines.
Ability to sell to multiple constituencies within an organization (manufacturing operations, supply chain, demand management, finance and IT divisions)
Identifies key decision makers, key performance indicators, and budget constraints within each sales cycle and plans and executes appropriately.
Maintains accurate, comprehensive and updated deal information within Salesforce.com.
Conduct weekly customer discovery sessions to gain valuable insight at prospect accounts.
Competencies:
High comfort level and presence with senior executives and ability to penetrate and sell to decision makers
Demonstrated track record of closing New Name Accounts
Bachelor's degree and 5+ years software company experience with success selling strategic, enterprise level complex solutions (SCM, ERP, BI).
Cloud and SCM sales experience in manufacturing-oriented industries + license and services experience.
Proven quota attainment record ($1.5M annual quota achievement and above).
Experience and success in selling high value, long lead time enterprise solutions software ($500K+ and 6 months in duration for individual transactions).
Proven new business development skills with consultative, value-proposition/business case driven sales methodology experience.
Must be an articulate, persuasive communicator with excellent presentation and negotiation skills
Ability to work and act independently and be pro-active
Ability to travel as required
To Apply:
We offer a competitive salary based on experience and locality plus commissions including stock options and a comprehensive benefits package with the latest technologies and a chance to work with world-class talent.
Submit salary requirement along with resume below: