Adexa Names Mark McArthur New EVP of Sales in Americas
For immediate release
Marketing Manager Contact: Ron Wilson | (310) 642-2122 | rwilson@adexa.com
Los Angeles, California – July, 2021  Adexa, a leading AI Powered supply chain planning solution provider today announced the hiring of Mark McArthur as EVP of Sales in Americas. Mark is one of the top executives in the industry with leadership experience in the biggest and fastest growing enterprise software companies.
Given the unprecedented growth of Adexa and the current opportunities in the supply chain space, Mark has joined Adexa to expand the company's reach and provide leadership to enhance its competitive positioning. "Mark is a remarkable business development leader who is passionate about the supply chain space and truly an outstanding individual with high integrity and dedication to deliver value to our clients," said Dr. Cyrus Hadavi, CEO of Adexa. Mark will be heading Adexa's go to market strategy, sales and business development in both North and South America.
"Given the superior technology of Adexa and how advanced the solutions are in using AI and ML to create self-improving supply chains, it was an easy decision for me to join this incredibly innovative organization. Adexa has a proven track record of delivering superior value to its customers spanning the globe across five continents and I am so pleased to be a part of their accelerated growth strategy to take Adexa to the next level." said Mark McArthur.
Previously Mark led sales organizations at Blue Yonder, SAP, and Oracle.
About Adexa
Adexa is the premier AI-powered enterprise business planning solutions that perform both S&OP and S&OE in a unified data model. This architecture enables strategic planning, financial planning and supply chain planning to be planned and seamlessly executed.
In this synchronized environment, the financial impact of planning decisions, and their ramifications on the enterprise, are known in advance to ensure profitable decisions are made every time, in real-time.
The end result is a digitalized enterprise, able to proactively adjust to changing market conditions autonomously and support growth and capitalization. Visit: www.adexa.com.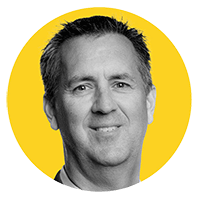 "Given the superior technology of Adexa and how advanced the solutions are in using AI and ML to create self-improving supply chains, it was an easy decision for me to join this incredibly innovative organization."